Thank you for your prompt response and yes you can certainly use our story of holding onto your glow stones for 10 years. When I told our three girls last night that I had finally ordered them they were so excited about it. I can't wait to see the result, I'll send you some photos.
Regards Julie
ps Julie had kept her glowstones that I gave her 10yrs in a bird bath with the story to her young daughters that they would encourage the fairies to come!!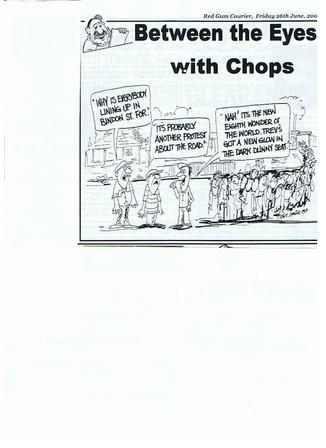 Lisa about our new glowstones for fish tanks.."I decided I couldn't wait and had to have a couple more straight away...hoping to get some molre next week for my little girls fish tank as she thinks her pas are awesome... 
Recent email from Jade about our skyblue glowstone "They look fantastic, the kids are stoked" 
From Tiff: 'Hi again. Just thought I'd let you know I love, love, love my "Glow in Dark" toilet seat. It's brilliant and really does glow bright. Thanks again. Regards
An April 07email from Helen:
"Hi, thanks for your email and offering such a great product, we live in a bushy area and have many huntsmen and when I am fumbling in the dark for a light I am always wondering when I am going to come across one of these creatures but now I won't have to worry."
An April 07 email from Kathy:
"Just letting you know it actually DOES GLOW ALL NIGHT.... Good stuff-helps me save electricity at night if I have to get up.." 
September 07 comment from Robert re our green glow toilet seat:
"I have been wondering if you had posted my item yet? Its been over a week and my sister's item (which she paid after me) arrived a few days ago. As a result I have had to endure her positive reviews of the toilet seat while I wait and it has been driving me mad..."
Comment from Bill in December 07 re glow strips
"Hello, well I just went outside to check on my new strips. The one on the front step is glowing like a beauty & the three steps to rear deck are glowing as well. Will be a real asset if I come during a blackout. Thanks again. Take care." In Feb 08..well it has been nearly 2 mths since installing them. One set on my front gate concrete step and the others ..well they are still glowing each and every night. Very handy when we have blackouts. Now the one on the front step is very handy in this humid climate and visitors at night appreciate the glow..Many thanks for a great product at a great price" 
Comment from Phil regarding our glowrocks January 2008:
"Got them...my daughter loves them! They now live in a fishbowl...very effective.."